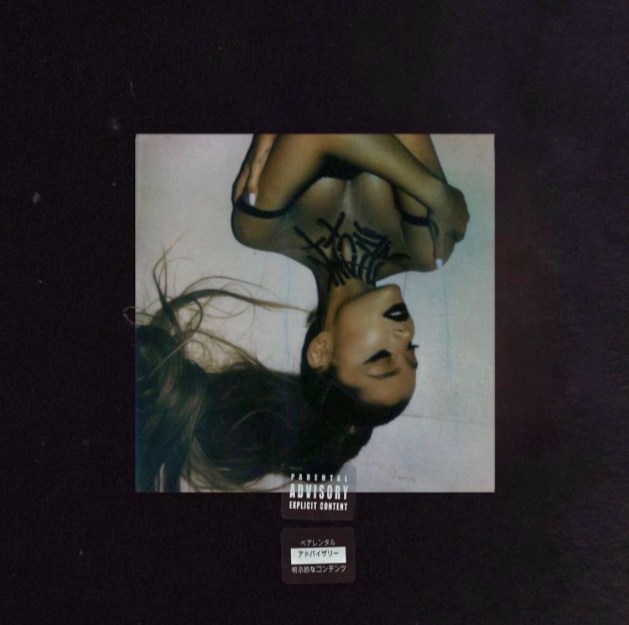 ---
Just half a year after releasing Sweetener, Ariana is back with a brand new album. It feels like a direct continuation of Sweetener from its lowercase stylized song names, to it's upside-down album art, to the general sound. But Ariana has been through a lot since then and so Thank U, Next is more dark and edgy.
On my first couple of listens, the biggest thing that stood out to me was that the production on this isn't quite as good as it was on Sweetener. I don't mind dark and edgy tones but it feels like the fullness of tracks has been done away with for the purpose of spacey darkness. Where Sweetener had lush production with percussion popping out, Thank U, Next doesn't really have that. Still, the songs are are hard to hate (and I think the lead, self-titled single is the best song on here).
Compared to Sweetener, some of the lyrics feel a bit forced and backhandedly heavy. Her biggest strength on this album is the vocal performances. She is still one of the most talented female pop vocalists working today and that definitely still comes across here. I just find the songs less interesting this time around.
Overall, it seems that I like uplifting, poppy Ariana more than dark, bleak Ariana. I think she has spent most of her career practicing the former and so her skills are much more clear in that. Also, Pharrell didn't produce this time around which is not necessarily a bad thing in and of itself. I just happen to really enjoy his production. Though, like Ariana, I think Pharrell excels when the songs are at their most uplifting.
6/10 – Decent