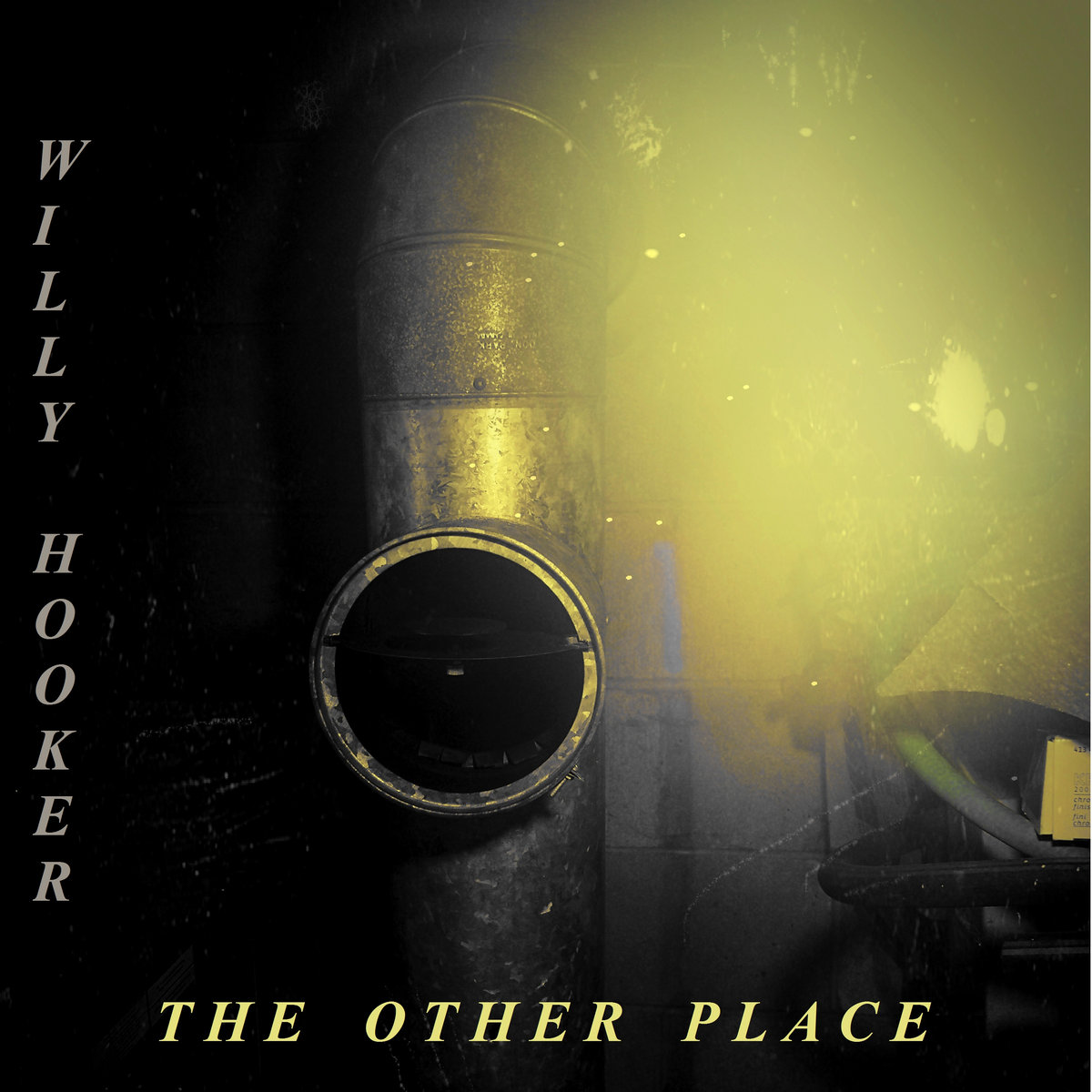 ---
Continuing on from the concepts and stories introduced in 'Thoughtscapes' and 'Warmth', Willy Hooker has put together an album that brings everything to an end.
"Tears of Beauty".
Lyrically, this song seems to be about Willy ending up in some unknown place where he finds a man with no face. This man makes him feel euphoric (i.e. butterflies in his stomach, lifting higher and higher, etc.). However, this euphoria was all an illusion as the man with no face is trying to consume our boy Will (aka Main Man Will).
Musically, the song opens up with mellow guitars layered on top of one another and some light percussion and vocals. Soon, it turns into this proggy journey that won't be unfamiliar to those who have listened to Will's previous works. Right from the start, you can tell that this album is not only the lyrical successor to the previous two works but also works as a musical successor.
The highlight of the song for me is when Will sings the lines "I feeeeeel so surreeeeeal". The vocals are heavenly and the guitar/bass part is just so damn catchy and groovy sounding.
"Digestion".
Will's longest song to date, "Digestion" is about 18-minutes in length (I still have you beat for longest song buddy but good try). Story-wise, this song is a continuation of what happened in "Tears of Beauty". Will has been consumed by the man with no face and is currently being digested.
Some of my favourite vocal parts on the album are in this song including the section that starts around 6 minutes, the section that starts just after 8 minutes, and the section that starts just after 10 minutes. Also, the instrumentation happening during the vocal section just after 8 minutes sounds like it is dancing. Not really sure how else to describe it but its a beautiful experience.
"Seek Your Sound".
By far the shortest song on the album, "Seek Your Sound" works as a great single that represents the album quite well. Realizing everything that has happened thus far, the man in the moon and Will decide to stop the faceless man once and for all. There is a riff that starts at 3:15 that gives me super heavy Zeppelin vibes. Good track overall.
"Warmth Generator".
Man, that fucking opening riff though. Absolutely perfect. In fact, the whole song is quite perfect on a musical level and has easily cemented itself as one of my favourite Willy Hooker songs of all-time. Sure, that opening riff is fantastic stuff but Will also manages to build up the rest of the other instruments around it in a way that doesn't distract from it. It's expertly layered and organized.
Lyrically, this song is about Will and Moonman building up warmth through a jam session so that they can defeat the faceless man. The way that the stories and concepts work across Will's previous two albums as well as this one reminds me a bit of Twin Peaks. 'Warmth' is like 'Fire Walk With Me' in that it builds off what was already there while being completely separate from it. And 'The Other Place' is like season 3 of Twin Peaks in that it builds mostly off of 'Warmth' (as season 3 builds mostly off 'Fire Walk With Me').
'Thoughtscapes', 'Warmth' and 'The Other Place' are all connected, just like Twin Peaks is with itself, but 'The Other Place' has a lot more to do with 'Warmth' than it does with 'Thoughtscapes'. After all, the warmth on 'Warmth' was generated by the faceless man (maybe? I guess its up to interpretation but for me, it seems that a great deal of the warmth on 'Warmth' was generated by the faceless man as a means of deception).
The chords at the end of this song are absolutely beautiful. Plus, the fantastic vocal lines from "Another Place" off of 'Warmth' return. I always felt like the "Next thing I know…" melody was underused and Will brings it back to great effect here.
"Another Place II".
Will and Moonman are ready to fight the faceless man with the powers and knowledge they have gained. Again, the "Next thing I know…" melody gets utilized to great effect and for an even longer duration than before. And it comes up again at the end of the song. Hell yes!!!! Between "Another Place", "Warmth Generator" and "Another Place II", I am happy with how many times I get to hear that melody. A bit later on Will's adds this little "step by step by step by step" vocal line that is subtle but adds so much to the transition. It is this kind of attention to detail that I love so much about Will's music.
The last few minutes of this album are cathartic and as they bring the entire trilogy of "dreamer" albums to a perfect close (I have started referring to 'Thoughtscapes', 'Warmth' and 'The Other Place' as 'The Dreamer Trilogy').
There are a lot of throwback riffs, vocal melodies and lyrics from previous songs off 'Thoughtscapes' and 'Warmth' that are utilized to great effect at the end of this song. The "Its 10pm" vocal melody from 'Thoughtscapes' comes back as Will gets up at 5am and thinks "Has it really been a year?". I believe that this refers to the fact that the writing process for 'Thoughtscapes' began about a year before 'The Other Place' released. This means that the entirety of 'The Dream Trilogy' has occupied approximately 1 year of Will's life. And while it is sad to know that this era of Will music has come to an end, it has been a wonderful and fantastic journey. I am also looking forward to a potential change in sound. I love the sound that Will has found these last few releases but I yearn for something new and fresh sounding.
9/10 – Amazing